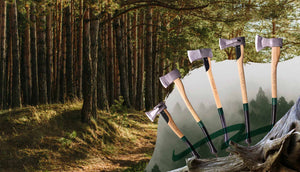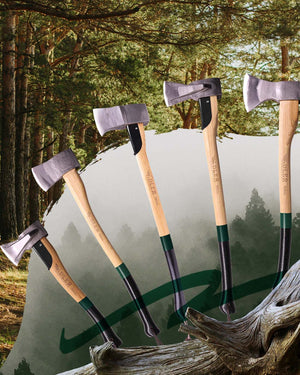 All our axes and splitters now in new color
FORGED TOOLS
Made of carbon steel with ergonomic handles and anti-slip paint finish.
MADE IN GERMANY
We manufacture our tools in Waghäusel, Germany. Right between Mannheim and Karlsruhe.
LIFELONG GUARANTEE
The metal parts of our tools will accompany you for a lifetime.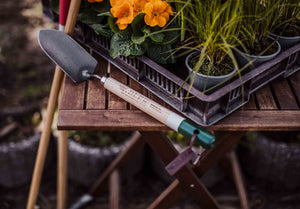 Adler Gardening Tools
Modern garden hoes, field hoes and planting trowels for gardening work
HOES & SHOVELS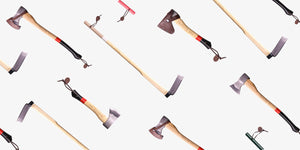 Our Service
We want you to enjoy your tool for a lifetime.
Find out more about our service offers now.
Learn More
FOR OVER 100 YEARS
THE ADLER COMPANY
We have been manufacturing the highest quality forged tools in Waghäusel since 1919. As one of the last companies in Europe, we combine woodworking and forging under one roof.
Learn more
Forged hoes, axes, garden tools and equipment from Adler - quality for your garden.
Welcome to our range of high quality forged hoes, axes, garden tools and implements. If you are looking for robust and durable garden tools, you have come to the right place. Our range includes a variety of forged tools designed specifically for demanding use in your garden.
Forged hoes
Forged hoes are an indispensable tool for tilling the soil. Thanks to their forged construction, they are particularly strong and durable. With a forged hoe, you can easily weed and loosen the soil to create an optimal growing environment for your plants.
Forged Axes and Hatchets
Our forged axes are not only excellent'tools for woodworking, but are also ideal for splitting firewood. The forged blades ensure precise and efficient work, while the sturdy handle provides a firm grip. With a forged axe, you'll complete your tasks in no time.
Forged Garden Tools
For all gardening enthusiasts, we also offer a wide selection of forged garden tools. From shovels to hoes to hoes, our tools are known for their quality and reliability. With forged garden tools you will facilitate gardening and achieve the best results.
Our forged tools are characterized by their high craftsmanship and durability. Thanks to the forging process, they are not only particularly strong, but also retain their sharpness for a long time. Whether you are an experienced gardener or an amateur gardener, our forged tools will exceed your expectations.
Tools made in Germany
Discover our range of forged hoes, axes, garden tools and implements today and invest in quality for your garden. Experience the power of forged tools and enjoy an efficient and productive gardening process. Order now and let your garden blossom!